Ryan Siordia – Owner
 \"I took a leap of faith in 2007 and started German Werks in Santa Maria and have been doing great and only getting busier.\"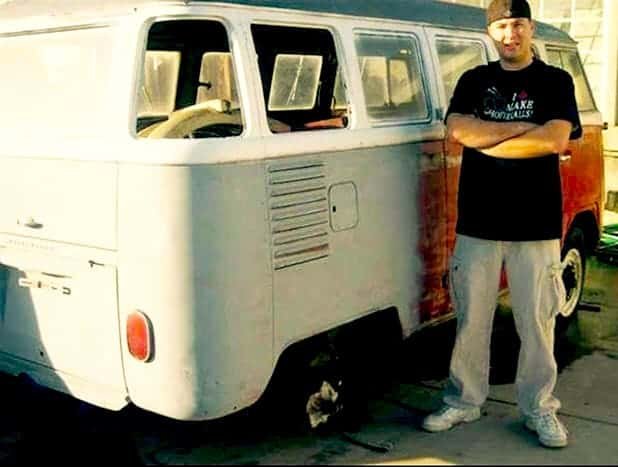 Ryan Siordia
Born and raised in Santa Maria, started working at a young age of 8 years old being a newspaper boy until the age of 16 and an active member of the Boys and Girls Club of America.
People ask how I got started into cars \"did your dad teach you?\"  No, I was self-taught. I started wrenching when I was around 12 years old. There was a broken down go-kart in my parents\' backyard and I was tired of pedaling my bicycle all over Santa Maria delivering newspapers, so I decided to try to get the go-kart running and use that as my transportation. Yes, I was that kid in the neighborhood you either hated or loved because I would have a very loud go kart roaming your neighborhood daily throwing newspapers. It took many attempts to get the go-kart running, but I figured it out of some small gas engine books I got from the Santa Maria Libary.
Long story short after that go-kart was running I couldn\'t keep my hands off of anything that had a motor and wheels. I had four years of automotive class at Santa Maria High.
Two years of schooling at Universal Technical Institute and was selected to participate in The Audi Graduate program for four months of intensive training. From there I started at Cutter motors Audi of Santa Barbara from 2000 to 2003 being sent to BMW Factory training while I was working for Cutter motors was a great bonus to curriculum and gained me the knowledge to become a BMW technician as well while working there.
I then worked for Fletcher Jones Mercedes Benz of Las Vegas from 2003 to 2005 and spent one year with the team over at Las Vegas Audi/VW where I was the shop foreman 2005 to 2006.
Heading back to California, I landed in San Luis Obispo working For Kimball motor company as a VW/ Mercedes Benz technician. My vast knowledge and experience were compacted so quickly I have been fortunate to work side by side with some of the most exceptional technicians and mentors I could have ever asked for. I took a leap of faith in 2007. I started German Werks in Santa Maria and have been doing great and only getting busier with minimal advertising. My workload per day has been solely from word of mouth.
Thank you for visiting my website and for spending the time to read this. I can\'t wait to see what\'s in store for the future.